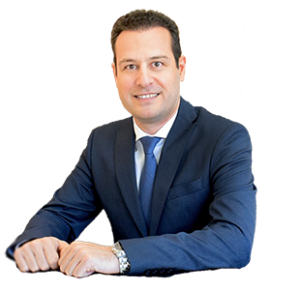 Dr. Symeon Psomiadis MD, DDS, OMFS, PhD candidate.
Dr Psomiadis is a double qualified Oral and Maxillofacial Surgeon. He graduated Aristotle University, both, Medical and Dental School. He was specialized in Oral and Maxillofacial Surgery at major training hospitals in Greece (University Hospital of Heraclion, "KAT" General Hospital of Athens, "Agios Savvas" Cancer Hospital of Athens ) and United Kingdom (Queen Victoria Hospital East Grinstead) (2011-2016).
Upon being awarded his specialty, he worked as a Maxillofacial Consultant in General Hospital of Nicosia (2016-2017) and in General Hospital of Athens "G. Gennimatas" (2017-2018).
Since 2018, he is Maxillofacial Consultant in Oral and Maxillofacial Surgery Department at Athens Euroclinic Hospital and Children's Euroclinic Hospital in Athens.
He is practicing full scope Oral and Maxillofacial Surgery with a special interest in Orthognathic Surgery, TMJ pathology and Facial Pain.
He is certified in Implantology & Oral Rehabilitation by NYU College of Dentistry Linhart Continuing Dental Education Program (2016) and since 2018 he is an instructor in implantology training courses.
He is PhD candidate of Kapodistrian University of Athens, currently researching "Aesthetic results of Orthognathic surgery".
He has attended many educational seminars and scientific events, giving a number of scientific presentations. He has also published several papers in Greek and international scientific journals.