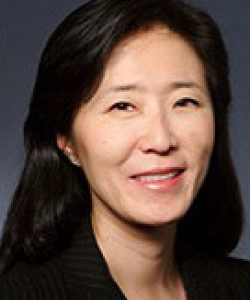 Dr. O is a head and neck surgeon (otolaryngologist) at the Vascular Birthmark Institute of New York at St. Luke's-Roosevelt Hospital Center and Beth Israel Medical Center.
Dr. O completed her undergraduate and graduate studies in architecture at Cornell University. She earned her medical degree at Boston University, after which, she completed a residency in Otolaryngology-Head and Neck Surgery at the New York Eye and Ear Infirmary in New York, New York. While finishing a clinical and research fellowship with Dr. Milton Waner at the Vascular Birthmark Institute of New York, she saw many children and adults with vascular masses who had the devastating sequelae of facial nerve paralysis.  She also trained in facial nerve reanimation techniques with Dr. Tessa Hadlock at the Massachusetts Eye and Ear Infirmary in Boston, Massachusetts.
Dr. O is involved in basic science and clinical research. She has authored and co-authored several peer-reviewed scientific journal articles and has also reviewed articles for publication.
She is a member of several specialty societies such as ISSVA (International Society for the Study of Vascular Anomalies), AMA (American Medical Association), and the American Academy of Otolaryngology-Head and Neck Surgery. She is board certified in Otolaryngology-Head and Neck Surgery
---