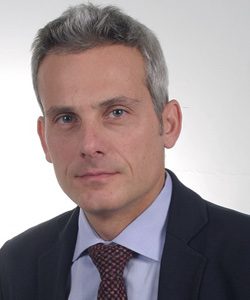 Dr. Christos Gogkas is a specialist in interventional radiology.  He graduated from the  Heinrich Heine University Dusseldorf, Medical School (1994).  He was trained in Interventional Radiology at the Heraklion General Hospital.  Following the completion of his residency, he became a  Neuroradiology fellow at the Brigham and Women's  Hospital & Children's Hospital Boston,  Harvard Medical School, Boston (2002-2004).
Following the completion of his fellowship, he specialized in the management of Hemangiomas and Vascular Malformations of children and adults, at the same Hospital (2004-2006).  He was then trained further in Neuroradiology at Bicetre & Fondation Rotschild in Paris and Haceteppe University Hospital in Ankara. He was an attending neuroradiologist at the William Beaumont Hospital, Michigan (2006-2009).  Since 2009 he is an Interventional Neuroradiologist at IASO General Hospital, Athens, Greece. Dr. Gogkas has a special interest in the treatment of Hemangiomas and Vascular malformations, as well as the treatment of cerebral aneurysms and acute stroke.
He also specializes in the embolization of cerebral and vertebral collum tumors. He is a senior member of scientific societies, member of the editorial board and reviewer of scientific journals and has been an invited lecturer in many national and international conferences.
---